Museum Tickets And Passes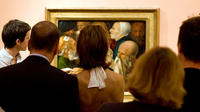 Early Access Thyssen-Bornemisza Museum Private Tour
Museum Tickets & Passes
Price $70.65
Live a unique experience visiting the museum 1- hour before than the rest of the visitors. This early access guided tour offers the chance to enjoy in person the museum's awakening before it opens its doors to the public. This ticket entitles you to explore one of the themed routes around the Permanent Collection or view the Temporary Exhibition.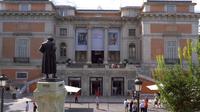 2-Hour Tour of Prado Museum in Madrid
Museum Tickets & Passes
Price $65.69
The Prado Museum is one of the most important museums in the world, containing a collection of over 8000 works of the best Spanish and international artists .The museum was opened in the year 1819 with the idea to show the works of the Spanish crown during the story , and present the school of Spanish painting in the world. It is the museum with works more arts per square meter and the most visited, with over 2 million visitors per year.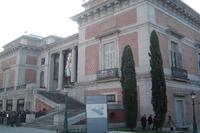 Prado National Museum Entrance Ticket in Madrid
Museum Tickets & Passes
Price $17.09
The'Prado National Museum (Museo Nacional del Prado)'dates back almost 200 years has been described as a museum of painters not of paintings. The museum features'largest holdings of Bosch, Titian, El Greco, Rubens, Vel'zquez and Goya, some numbering more than 100 works. This admission ticket gets you in to explore at your leisure during museum opening hours.